---
No matter what type of search query your page is targeting, know that when it comes to choosing a keyword, Google and
In the specific case of Google, it wants no additional searches, and it doesn't want the user to hit "Back" and click on another search result.
When you're picking a keyword to target, you can get a good idea of what the search intent is from the top 10 results on a SERP.
To do this, simply search the term and make a note of whether the page is either an article or a product page. For now, pay attention to only the organic listings and not the ads, which are marked "Ads" to the left, or any SERP features like People Also Ask, images, videos, or local listings.
You'll have a score such as "9/10 product pages," and from there you get an understanding of the user's search intent, which will be to make a transaction. If you're doing content marketing for your store, you'll want to look for the majority of the 10 listings to be articles as articles best cater to informational searches.
To further narrow down the search intent, you can get ideas from Google or other search engines. For example, if I'm looking at building a page to target "habanero hot sauce," I'll have a look at the "Related searches" box at the bottom of the SERP. In short, this list gives me an idea of what users are expecting to find from their search queries.
As "habanero hot sauce" is a short tail keyword, if users get to result 10 and still don't see a listing to click, these pre-populated terms might help get them to the query they're really looking for but didn't know how to phrase.
I can make a note of these phrases because some of them are good long tail keywords that I can use while creating my product page with the goal of getting it to rank. I can use them as subheadings, in the product description, or in meta description and title. We'll dig into how to do this below.
Build your keyword into the URL or slug
The URL is anything that you type into the address bar that ends with , .ca, etc.. The "slug" is what comes after the first forward slash. Slugs and URL paths are used interchangeably but mean the same thing.
Once you've chosen a domain name, your URL is set and you can't change it. However, slugs can be changed or customized. Note: If you are changing slugs, be sure to add redirects to your new pages. We covered how to do that above.
The reason to build your keyword into the slug of each page is primarily to make it clear to both the user and the search engines what the page is about. Also, you want to be careful of keyword stuffing in your URL and slugs.
Build your keyword into your image naming system
Building your keyword into your image naming system means both saving files with the same name as the keyword target (e.g. habanero-hot-sauce.jpg) and using the keyword as its alt text when you upload the file to your store.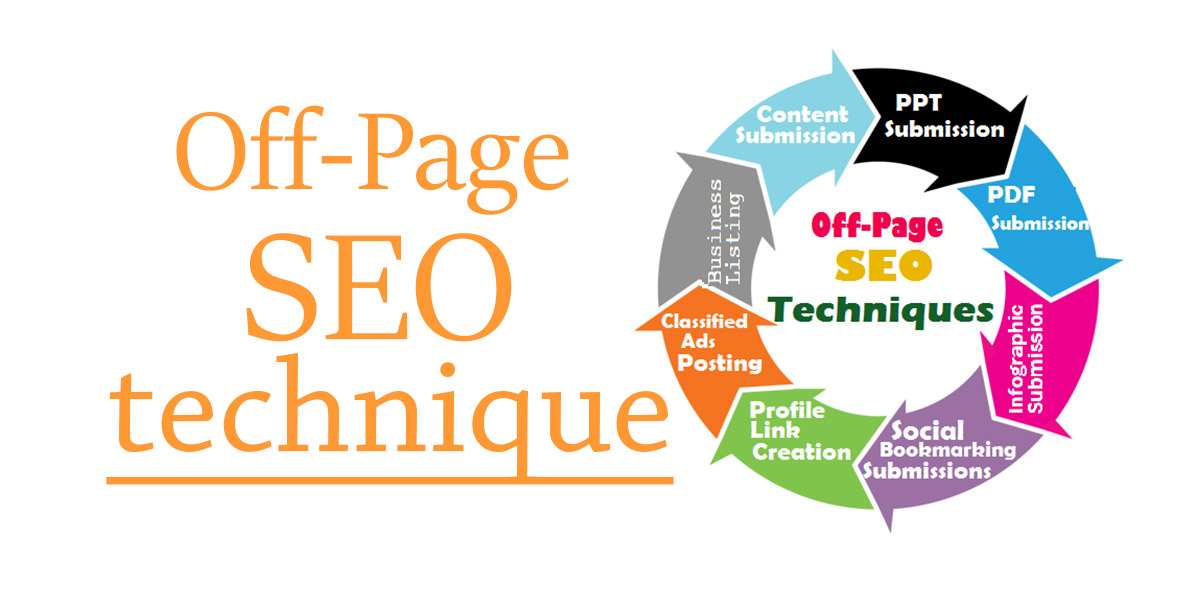 jpg for an action photo of a model applying sauce to food.
As we said above regarding optimizing images, you want to write your alt attributes carefully.
Alt text is used when a browser can't properly render the image, and also for web accessibility. It's best to describe in plain language what's in the image to help people with imparied vision have an idea what the image displays.
If writing an accessible alt text attribute and you naturally use the target keyword, that's great, but it's recommended to prioritize this approach over keyword stuffing alt text.
Creating an SEO-friendly page is about making the information digestible for the reader, not necessarily the search engines. It's the formatting that can get readers where they need to go, through use of headings, bullet lists, or numbered lists.
It's about reducing friction for the reader experience by helping them get there and easily find what they want.
You may hear that length is a deciding factor on whether a page ranks or not. My take has always been, if you have a monster-sized article or page, that's because the topic deserves it and is in need of a 101 or beginners' guide.
It's rarely a good idea to add more words to an article to hit a metric that promises a ranking page.
Off-page SEO
Off-page SEO can include reputation management like customer service and being present on social media, but essentially it boils down to building backlinks, which are links that point to your site.
The more high quality, relevant backlinks you have, the better your pages will rank. You know the importance of having high ranking pages in search engines based on where clicks go from the earlier diagram above.
There are two methods in which you can build links to your website: active efforts and passive efforts.
Active link building
Active link building is when you put together a plan and strategy for the pages you want to build links from—with an understanding of why you want to build them—and then executing that plan.
Generally, active link building is time intensive, as it's a competitive strategy to get into. Journalists, influencers, and other writers get pitches all the time, so your pitch has to be compelling.
There are a couple of principles you can take forward when requesting anything from another site:
Put what's in it for them up front in your pitch. Yes, the nature of your request is to get something (a link), but what's in it for them? Is what they're linking to out of date or a page that no longer exists, or are they missing something vital in their list? Give them a reason to consider your request.
Don't request links from people who are your competitors. This may seem obvious, but a lot of link requests come from people who want coverage in the same product and topic area because there's an existing resource. For example, if you're selling athletic gym shorts and you find a buyer's guide on what to look for when buying gym shorts and it's by a brand that also sells shorts aimed at your niche, it's better not to waste time reaching out to them.
Now that you've got the principles down, let's look at some active link building tactics:
Broken link building is where you find pages that link to sites that have a page removed, recreate content similar to that of the dead content, then tell anyone linking to the removed resource to instead link to your content. This works because it's bad for a website's SEO to be linking to pages that don't exist.
To perform this technique successfully you'll need an SEO tool that allows you to crawl pages and find broken links and an outreach tool that lets you hunt down email addresses.
You'll also need to find out what was once on that now broken page. Fortunately, you can do this with the Wayback Machine, a free archive of web pages from different moments in time.
Here's the process you can expect to follow if you use this tactic:
Choose a website that exists within your niche and publishes content you would happily have a link from (e.g., If I owned a business that sold skin treatments and essential oils, I would look for a website within the aromatherapy space, which could be a competitor business or a blogger).
Use your SEO tool to find any 404 links, the pages with the most referring domains or links, or a page that you know you have a product or collection on. Use the Wayback Machine to get an idea of what was on that page and see if you can create similar content to what was covered on it. Note: You should never copy the text from a dead page, as this is copyright infringement.
Use your outreach email tool to find the content manager and reach out to let them know about the broken link, how this is bad for their SEO and reader experience, and that you have a page covering this topic. Hopefully, the end result will be they replace a broken link with a link to your business.
Unlinked mentions are when your business is written about on another site without a link back to you.
For instance, your business might be given as an example in an article that sells comfy loungewear apparel but doesn't link to your homepage.
With tools like Google Alerts or some SEO tools that have this feature, like ahrefs, you can get a notification to your inbox if your site is mentioned.
Once you feel that getting a link from this site is worth reaching out to the writer or content manager, then go ahead and ask for a link to be credited to your mentioned business.
Passive link building
SEO Vietnam
Unlike many SEO specialists in Vietnam, we will not waste your money and your time on useless SEO tactics. We only use the most up to date and ethical methods to promote your website. Our management team has extensive experience providing SEO consulting in Europe and recently, in Vietnam.
Are you a local business? We will help you increase your visibility online within your specific area.
Create an amazing product or service. The easiest way to get people talking about your business online is to have a great product or service that's worth talking about. This is when people share your business with friends and family because you're doing something special that makes you stand out. This takes a while to catch wind, but it's the best way to build a business and a solid SEO tip.
Provide amazing customer service. Great customer service is spoken about. Equally terrible customer service is also spoken about. But it's average customer service that goes under the radar. While bad customer service can get you written about, which, technically, is good for SEO (remember that time United Airlines dragged a passenger off one of their planes?), it's obviously not good to be known for giving poor customer service. So focus on providing amazing service.
You don't have to go above and beyond—it's a matter of doing the little things really well and finding moments to deliver delight. Remember this saying: "People remember what you did long after they forget what you said."
Responsive on social media.
Being responsive on social media isn't about jumping on any and all conversations, or joining in on the banter between brands on Twitter. It's about getting back to your customers when they reach out for help. Once you get the basics down, then you can consider liking or commenting on Instagram posts or Stories where your passionate fans tag your products.
Build connections with social media and online influencers. This is thought of as networking, but a better way to think about it is as trying to make friends online. If you know what an influencer or passionate writer of the field is interested in, send them that article or product they would love, or leave a thoughtful comment on their post. It comes down to building trust with these people. Once you have trust, then you have attention. Once you have attention, you have enrollment and permission to share ideas or your perspective.
Converse on forums and discussion boards and comment on blogs. Being present in communities like Reddit, Quora, or niche industry forums where your ideal audience hangs out online can help you build a good reputation and eventually customers. Use these spaces to encourage conversations with the right people, respond thoughtfully, and drive excitement and enthusiasm.
But be careful of promoting your business too often. Aim to only do that if the person is looking for recommendations or your product solves the problem they describe in the comment.
Build an SEO plan to scale your store's growth
When customers research products in your category, you want your store to be one of the top search results. But the only way for them to see your page in the results is to put time and effort into learning the rules that govern search engines and apply those rules to the structure and content of your site.
Working on SEO for your store can feel overwhelming in the beginning, but once you get the hang of it and iron out any issues, it can be as simple as tweaking pages to help them rank better and finding new keywords to create pages for. You'll begin to see results slowly, but you will see movement increase over time, and SEO will be a great flywheel to bring in new customers for your business.
What is SEO in digital marketing?
SEO in digital or online marketing is where you aim to increase organic traffic to your website through tweaking pages to improve search engine rankings, creating new content to target keywords, and improving your site to be better understood by search engine crawlers.
How do I start SEO?
Find a keyword which has good search volume
Understand the search intent of your keyword
Write your page using your keyword research data
Optimize your page meta title and description
Publish your page
Build links to your page or website
What is the difference between SEO and SEM?
The difference between Search Engine Optimization (SEO) and Search Engine Marketing (SEM) is that SEO focuses on increasing organic traffic, while SEM includes both increasing organic traffic and running paid ads to increase traffic.
SEO Agency is the SEO company trusted by hundreds of Singapore businesses like yours.
Search engine optimization by the professionals in Singapore. Our SEO services will boost the visibility of your business and gain you more customers than ever before.
No matter what the size of your business is or what industry you're involved in, our SEO packages are tailored to deliver the best results for you.
hoose Leading Seo Agency in Singapore
As Singapore's leading SEO company, we are able to offer custom tailored campaigns to suit each clients' specific needs.
When it comes to SEO, no one can match the skills of our SEO professionals. They will develop an SEO campaign that will bring more traffic to your site, maximise your conversion rates and put more cash in your pockets!
The only way to see what is going on is to scrutinise your site and your competitors to see what works and what doesn't.
Your site must have content that offers real value for your customers and search engines. Our SEO team offers the best content in the industry.
Whilst SEO forms the basis of most digital marketing campaigns, we also offer our clients a wide range of complementary digital services, including pay-per-click advertising, social media marketing, conversion rate optimisation, and web design and development.
Unlike many smaller, less established SEO firms, SEO Agency's digital strategists have the capabilities and expertise to organise multi-faceted campaigns designed to achieve your desired outcome, whether it includes SEO, or a combination of online marketing strategies and services.
Our Results Are Guaranteed
SEO Agency is one of the most trusted names in Singapore and throughout Southeast Asia. Backed by a reputation of success and guaranteed services that drive results, we will deliver the results you want.
With a team of expert technical specialists behind the wheel, we offer our 90-day ironclad guarantee, utilising state-of-the-art web marketing strategies and SEO Services, delivering tangible results your business expects.
SEO Agency provides access to our exclusive analysis and 24/7 reporting system. Our reports are custom designed to show you, in the simplest way possible, what results you are getting.
We avoid verbose qualitative reports, instead using clear graphs and tables to clearly outline everything from your website's traffic levels to search engine rankings for each keyword that is being targeted.
We offer competitor comparison so you can track how your rankings compare with your competitors. With SEO services unrivalled by any of our competitors in Singapore, rest assured you are making the right choice when you choose SEO Agency.
Keyword Analysis
Keyword Analysis is SEO's core task which involves determining most popular words and phrases among people using search engines for you to understand better which keyword has the highest demand.
The initial step of our process involves the analysis and comparison of keywords of your interest and that of competitors.
Our SEO experts will accumulate the gathered data and utilise the most appropriate SEO tools to help you generate more keyword options. The result of this step is a list of keyword segments for you to choose from efficiently and conveniently.
Make your business stand up from the competition by determining the best strategic keywords for your website's content. By crafting content that satisfies both your clients and search engines, you may acquire knowledge regarding how prospective clients search for information, services, and products similar to yours.
Although you may already have an idea in mind, you still need to consider if your audience is searching your content. After coming up with your keywords, we can help you look for keywords that most people search for related to your product.
Using helpful keyword research engine tools, you may discover the average monthly search volume of similar keywords to your preference. As you enter these in a keyword research tool, the tool uncovers a search volume of various common keywords, queries, and topics for your content that is relevant to your keywords of interest.
Note that during the process of discovering relevant keywords, the search volumes of your keywords is noticeably varying. Having said so, you may want to consider targeting terms with lower search volumes as they can give you more advantages as being far less competitive. Further learning about search volumes can help you prioritise keywords and choose those with the biggest strategic advantages.
A keyword analysis is a huge part of search engine optimisation, as it can help you be updated to the dynamic search landscape and produce targeted content that draws the right traffic to your site.
Today, there are hundreds, if not thousands, of SEO agencies out there.
And each one of them is good for something.
Our SEO services
We're not big on bragging, but we're genuinely experts at what we do. Our wide range of SEO services are always evolving to keep on top of emerging trends, and designed to be bespoke so that we can deliver the best results for you. Take a look at our SEO expertise:
Ecommerce SEO
Create a great online shopping experience that gets your best products seen and sold with an intelligent ecommerce SEO strategy.
Learn more
International SEO
Global success requires an international SEO strategy. We'll take your business to the next level overseas.
Learn more
Local SEO
Your SEO strategy needs to focus on attracting the right audience. If you run a local business, we'll make sure you're found by the right people, in the right area.
Learn more
App store optimisation
Our experts will make sure your app is easily found in search results and delivering great results.
Our approach to SEO
SEO is well known for being a fast-moving and competitive industry. Many of your competitors will have already invested in an SEO agency or in-house experts to rival you in search engines.
But what gives you the edge over them? This is where our talented team of strategic SEO consultants shine brightest. With years of industry experience, we can help you navigate the increasingly complex and highly competitive search landscape.
SEO Content strategy
Content is king in the land of Search Engine Optimisation. Digital Launch has an extended knowledge on how content should be delivered.
From written content of blog posts, web pages and social media posts to photography and SEO photo editing for speed and SEO.
Our content guidelines will also make it easy for you or your staff to follow our lead if you have your own content writers/providers.
Learn more about our content marketing strategy !
SEO website analytics
So how do you rank and how do we show progress? The truth lies in the numbers and we will provide you with just that.
Before we start you will receive a Baseline report where you can see all the current rankings on relevant keywords. Then we work our magic an every month provide you an extensive report of our progress and increase in visibility.
Our report will display the visibility rate in total, rankings per keyword but also rankings of your competitors and how they are doing.
As you may know as the newest update from Google, Google will highlight search results that have a great page experience?
It means if Google sees your website users have a poor experience on your pages, measured by a new set of metrics called Core Web Vitals, Google may not rank those pages as high as they used to be.
This update is called the Google Page Experience update and Google has just announced in April 2021 that the page experience signals in ranking won't start until mid-June 2021 and won't be fully rolled out until the end of August.
The new page experience signals combine Core Web Vitals with the existing search signals including mobile-friendly updates, safe-browsing penalty, HTTPS-ranking boost, and intrusive interstitial guidelines while refining metrics around speed and usability.
SEO is a fast-changing game and it is a lot of work you need to do for Google updates, we know. But be ready and be ahead of your competitors or you will leave behind.
At Digital Launch, our team is well-balanced between SEO specialists, UX UI designers, and also expert web designers. By saying that we make sure that your website is always updated according to the latest update from Google Search Engine.
What does an SEO company do? Do I even need SEO services? We answer these questions and more in this detailed guide.
As an Organic Team Lead here at Vietnam SEO, I've worked in the SEO field for a while.
While some things in the digital marketing industry change rapidly (Google algorithms, consumer expectations, digital technology), one thing sure hasn't—when I tell a business owner (or a friend, or a family member) that I work in SEO, I get the same two questions I've been getting since I began my career:
What Does an SEO Agency Do? A Lot, Actually.
A lot of business owners don't understand what goes on at an SEO agency, meaning as far as they know, I (and the rest of my team) juggle hats all day.
First, let's clarify what SEO even is. SEO stands for search engine optimization, which is the process of increasing a web page's search rankings in order to increase online visibility.
Here's why hiring a legit SEO agency is so important to any business: 93 percent of online experiences begin with a search engine, and 47 percent of people click on one of the first three listings.
Now, I say a "legit" SEO agency because in the online world there are two general types of SEO: black-hat SEO and white-hat SEO.
White-hat SEO gains search rankings based on actual hard work and data. Black-hat SEO involves shady methods that can get you to the top, but not for long—and these tactics are usually damaging to your long-term presence (more on that later).
What goes into white-hat SEO? Well, there are more than 200 factors that go into what makes a page rank high on the search results page, but the ones that matter the most (and the ones white-hat SEO revolves around) are:
Whether or not your website is secure (HTTPS vs. HTTP)
Whether or not your website is mobile-friendly
How fast web pages load on your site
Whether a web page has the correct schema markup (type of website code)
The quality of your web pages' content
The length of your web pages' content
Presence of social signals that point back to your website
Presence of quality backlinks that point back to your website
Whether or not you have optimized images on your web pages
The search intent of the user
How do we influence all these factors? Strategically.
WebSITE STRUCTURE ANALYSIS
While Google and the other major search engines (who don't really deserve mention, though I know Bing is trying really hard) stress that they want you to design your sites for users rather than search engines, let's face it – it needs to be structured properly for the engines to read if you ever want to get those users. Things our web team looks for include:
HTTP or HTTPS – The "s" at the end of HTTPS means your website is secure. You need a secured site even if you don't take credit card payments online because Google gives secure websites preference in the search results.
Analytics setup – We look for existing analytics tracking, and if there is none, we install it so we can better track where your leads and sales are coming from. This helps provide the most meaningful results for you.
Robots.txt – This is the file that is used to prevent search engine crawlers from crawling and indexing pages on your website that you want hidden from public view.
Site errors – These send signals to search engines that your site is not trustworthy and thus not worthy of being a premium listing spot. Common errors include 4XX errors, duplicate page content, duplicate title tags, missing title tags, and crawlers blocked by Robots.txt.
Indexed status – Indexed pages have been found by search crawlers (like the spiders for Google) and deemed to have enough quality for relevant search phrases. Indexed pages will show up in search results and can drive organic traffic to your site.
Sitemap – Your XML sitemap is a list of all the pages on a website that you want a search engine to index (not to be confused with the robots.txt which tells a search engine which pages not to index).
Page speed – User experience is important for search engines – they know that users are impatient. This is why site speed if a factor in how well your website ranks.
Meta elements – Duplicate title tags, meta descriptions, and site content can all negatively impact your site's search engine rankings and click-through rate. Ensuring your meta elements are optimized will better your chances of being found on the SERPs.
Conversion rates – we look for bottlenecks in the user experience and content that might be throttling leads. For example, we will A:B test different contact forms or links to find out which ones work the best for your company.
Ultimately, your website content is the most important thing you can have—it's what will attract visitors and convert them to leads. So once we get an idea of the content you already have, it will help us decide how to structure our plans for your website moving forward.
Web development company
Web design company in Faridabad, India play a significant, It is always our goal to create a web design with a perfect balance of form and function. With our web design service VIETSEO, your brand will get noticed in no time! We
© 2007 - 2022
http://dichvuseowebsite.us